MPSF10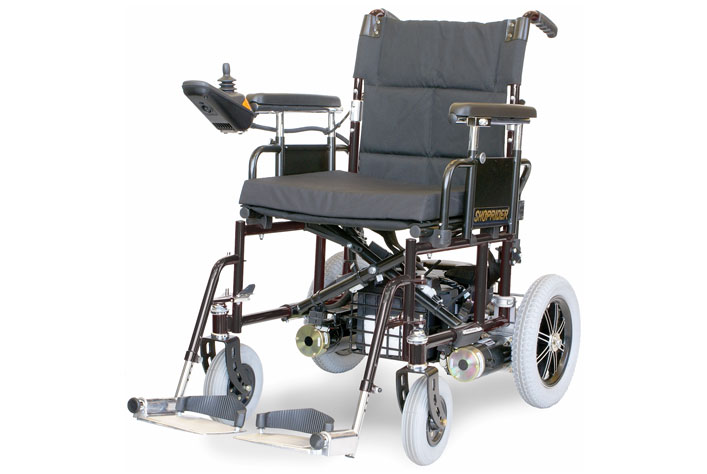 Description
The MPSF-10 is easily manoeuvred within the smallest spaces both in and outdoors.
This is a folding powerchair making it compact for storage and transportation.
Features
Footplates: swing away, adjustable height, removable
Armrests: flipback, height adjustable, removable
Battery level indicator
Variable speed: allows you to alter top speed
Anti tips
Cushion
Left or right side mounted controller
Horn
Elevating legrest option
Back folds down for storage
Specifications
Length
Width
Weight (inc batteries)
Max Speed*
Wheel Size
Range*
Max Climb*
Max Load
Motor Output

900 mm
620 mm
43 kg
6 kph
330 mm
32 km
9°
136 kg
600 watts

Brochure
*Speed, Range and Hills
The speed, range and hill climbing ability all depend on the load (users weight), the terrain (flat or hilly, grass, sandy or hard) the battery size and condition and the ambient temperature.