TE 9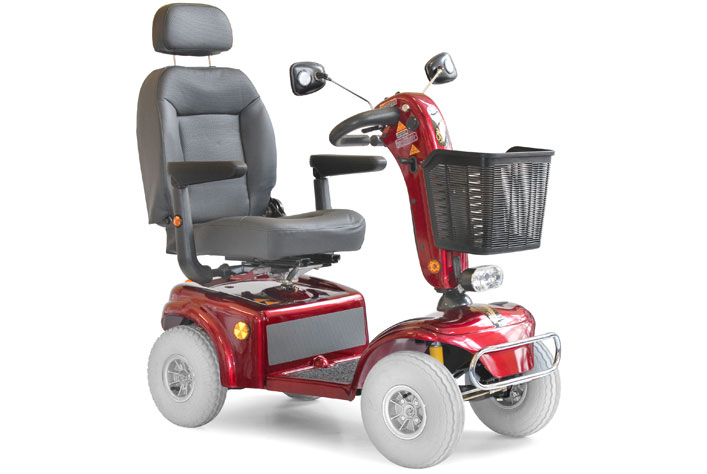 Description
A great addition to the Shoprider range of scooters, the TE9 has two new features.
A midsize scooter full of features such as a high / low speed switch as well as a speed dial allowing the top speed to be altered from 0 to 12.5kph. This new scooter has the same powerful headlight as the TE888NR combined with a new high back seat. It also comes equipped with throttle lever extensions.
Features
NEW Gas tiller for easy angle adjustment
NEW Five stage adjustable rear suspension
On / Off security key
Speed dial allows you to alter speed between high and low
Speed switch allows you to quickly alter top speed
Battery level indicator with charger socket mounted high on tiller for easy access
Horn
Throttle lever extensions
Front suspension
Powerful headlight for added security
Large high back adjustable captains seat – rotates, slides backward/forward with folding armrests
Specifications
Length
Width
Weight (inc batteries)
Max Speed*
Wheel Size
Range*
Max Climb*
Max Load
Motor Output

1270 mm
650 mm
103 kg
12.5 kph
318 mm
40 km
12°
159 kg
1280 watts

Brochure
*Speed, Range and Hills
The speed, range and hill climbing ability all depend on the load (users weight), the terrain (flat or hilly, grass, sandy or hard) the battery size and condition and the ambient temperature.