TE GK9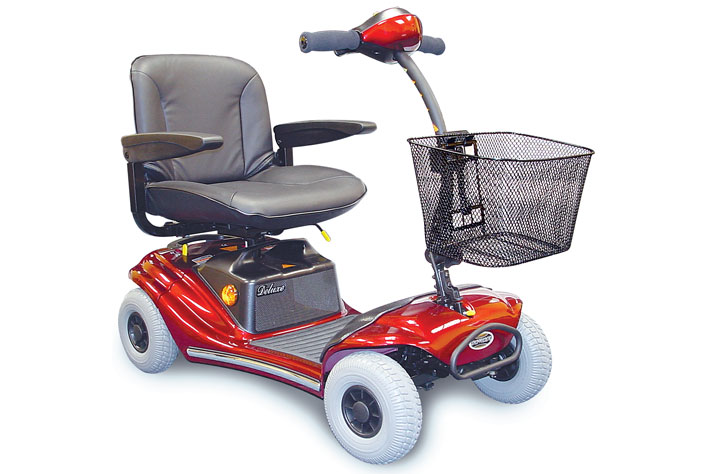 Description
This small stylish 4 wheeler scooter gets around those tight indoor areas easily and through the narrowest doors.
It can be dismantled for transporting in a car trunk or for storage in a wardrobe/cupboard. An added bonus is non puncture solid tyres for added security when running over glass or other sharp objects that might be unavoidable on the footpath.

A soft faux leather seat with armrests allows you to travel in comfort while the easy use tiller adjusts to your seating position giving you full control.
Features
Front bumper
On / Off security key
Battery level indicator
Forward / Reverse lever
Horn
Speed dial allows you to alter top speed
Adjustable steering tiller
Seat – rotates with folding back armrests
Specifications
Length
Width
Weight (inc batteries)
Max Speed*
Wheel Size
Range*
Max Climb*
Max Load
Motor Output

1050 mm
560 mm
56 kg
6 kph
230 mm
20 km
12°
136 kg
550 watts

Brochure
*Speed, Range and Hills
The speed, range and hill climbing ability all depend on the load (users weight), the terrain (flat or hilly, grass, sandy or hard) the battery size and condition and the ambient temperature.